For where your treasure is, there your heart will be also.
God is generous and so he calls us to be as well. What we do with what God has given us shows the world where our hearts are at and helps proclaim the gospel. We want to glorify God with every area of our lives, and that includes what we do with our finances.
You can always feel free to worship the Lord with your giving by placing your offering into the box located in the Fellowship Hall.
Faith Baptist Church of Middlebury
P.O. Box 190
Middlebury, IN 46540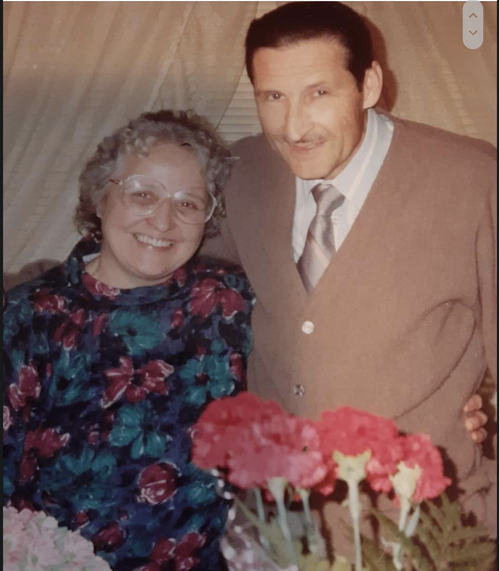 Karen Kuhns Memorial Fund
"Jesus said unto her, I am the resurrection, and the life: he that believeth in me, though he were dead, yet shall he live: and whosoever liveth and believeth in me shall never die. Believest thou this?" - John 11:25, 26

We, Karen's children, thought it fitting to share the same verse that our mother chose for her previous prayer letter that went out in February. Yes, the time has come for us to let you all know that our dear mother left her earthly home for one that is infinitely better. Thursday morning, April 1st, the Lord said that her race was done as she simply took her last breaths here at home. This same verse was displayed at her viewing on April 2nd. God's sovereign hand has been evident in so many details!

We are so thankful that all her family in Uruguay was together that day. We missed having our brother Daniel and his wife with us since they are stateside. The Pandemic restrictions made it impossible for them to come at this time. We are so thankful for the times shared when they came last year. Joy mixed with sadness fills our hearts as we share this news with you who have so faithfully prayed for her (and us), as well as supported her over the years while she "Stayed Focused" since Dad went on before her nineteen years ago this month.

Our mother, Karen, expressed the desire that any memorial donations be designated to the Faith Baptist Bible Church in Paysandú, Uruguay for the furthering of the ministry that the Lord called our parents, Roy and Karen Kuhns, to plant.

Your faithful prayer and memorial gifts are something for which we wish to thank you.

Tax deductible donations may be made online by clicking the Giving Button above Please select Karen Kuhns Memorial Fund to designate your giving.
You may also give by mail.

Faith Baptist Church of Middlebury
P.O. Box 190
Middlebury, IN 46540

Please make note that it is for the Karen Kuhns Memorial Fund.
Have questions or need help?
We'd love to hear from you. Fill out the form below to get started.